AvantGuard Monitoring Announces the 2013 PERS Summit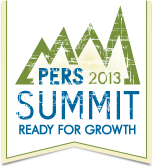 South Jordan, UT (PRWEB) June 07, 2013
Constant innovation and advancement within the PERS industry make consistent training and technical upkeep a must for PERS dealers. Just last year, AvantGuard realized the lack of necessary ongoing education and industry support available to their PERS dealers. They didnt belong to any association, and the security conferences and trade shows really arent tailored to those dealers whose primary business is PERS, stated Troy Iverson, VP of Sales and Marketing for AvantGuard. This inspired them to go beyond their alarm monitoring service and create the PERS industrys premier gathering of independent PERS dealers- The PERS Summit.
The first conference took place in 2012 and with its success, paved the way for many to come. This year, it will take place September 10th through the 12th at Park Citys luxurious Deer Valley Resort. AvantGuard Monitoring has been hard at work to ensure another successful event, all while maintaining their accurate and dependable central station monitoring. According to Iverson, it is anticipated that Those who attend will leave with a much greater insight into the PERS market, how to grow their businesses, and the technology serving that market.
Keynote Speakers
AvantGuard has planned what will be an eventful and informative event this year with exciting guest speakers like Elizabeth Smart and Kristen Simmons. Both of these women have expressed strength and passion through their work and will share their insights to help alarm entrepreneurs find meaning and success in their PERS businesses.