MyVoIPProvider.com Reveals the Most Popular Money Saving Benefits of Business VoIP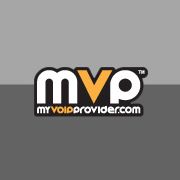 (PRWEB) January 31, 2013
VoIP providers offer businesses an innovative service: a telephone technology that relies on the Internet, rather than traditional wireline systems. More and more businesses are choosing VoIP (Voice over Internet Protocol) systems over traditional phone services, because of the excellent amenities and cost saving features of VoIP.
But for any business owners out there who are still on the fence about making the switch to VoIP, My VoIP Provider has outlined the top ways that VoIP can help business owners completely revamp their company structure.
Mobility
VoIP improves mobility in several ways. For example, many VoIP providers offer features like Find Me Follow Me and call forwarding which allow users to have office calls automatically forwarded to one or several other phone numbers when they are out of the office.
Some providers also offer virtual extensions. Virtual extensions are extensions on the office phone number that are attached to an employees mobile phone. Virtual extensions are especially convenient for businesses with traveling or remote employees, such as relators or plumbers, because the employees are reachable whenever and wherever they are. Thanks to virtual extensions, businesses are able to hire more remote employees or employees who work from home, without having to provide additional office space for them.
Many VoIP providers also offer mobile VoIP apps for smartphones, which users can use to access their VoIP accounts on their iPhone, Android, and BlackBerry phones. With these mobile VoIP apps, users are able to send and receive VoIP calls from their business VoIP number, without eating up their cell phone minute allotments.
Flexibility
On top of mobility, a good VoIP service can improve your flexibility. For example, many business VoIP providers offer unlimited nationwide calling and VoIP to VoIP calling at no extra cost. These options allows businesses to better connect with partners, clients, and customers spread out around the country, without incurring long distance calling fees.
International calling with a VoIP system is also significantly cheaper than with a traditional phone service, giving businesses the flexibility to spend more time on international calls without facing expensive per minute charges. Inexpensive international calling rates mean that businesses are potentially more willing to reach out to clients or advertisers living abroad to make global relationships, which will further improve the companys structure.
Eco-Friendly
Lots of top VoIP providers now offer IP faxing. IP faxing customers can get rid of their physical fax machines if they want to, and send their faxes entirely online. Users can send faxes to a physical fax machine or to a recipients email address all over an Internet connection, instead of a traditional wireline connection. If customers prefer, they can keep their fax machine and set it up with an Internet connection so that the user feel of faxing is still the same. However, many people prefer to eliminate the physical fax machine so they can save on ink, paper, and repairs.
These IP faxes are also electronically stored on the computer, so users no longer need to manually scan in documents to access them in electronic form.
With IP faxing, employees can avoid the nuisance of traditional fax machines such as busy signals, paper jams, or error messages.
http://www.prweb.com/releases/2013/1/prweb10380353.htm